SEO: Understanding Backlinks and How to Earn Them
Backlinks are created when a website links to another. If Site A create an external (outbound) link to Site B, the (inbound) link from Site A is a backlink for Site B. A backlink is a reference by another site comparable to a citation.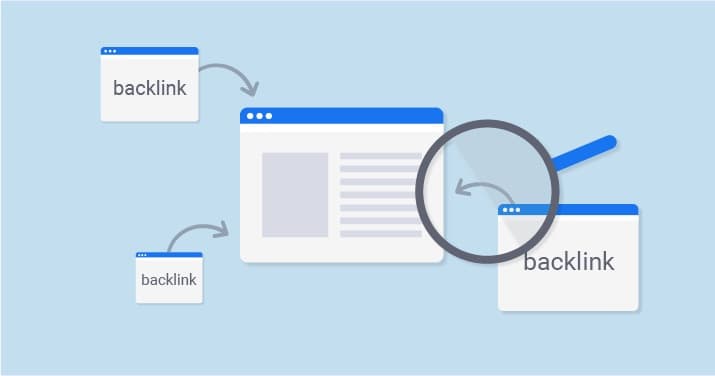 Backlinks are an essential part of your off-site SEO strategy because they represent a "vote of confidence" from one site to another. Search engines perceive a website with backlinks as worthy of visibility whenever related keyword(s) are queried. The more the backlinks, the higher the visibility, especially if the links are from good sites. Therefore, earning backlinks can improve your site's ranking position or visibility in search results.
For example, I want to create a backlink for a website called posticle.com from this website. The keyword I am trying to optimise for the destination site is Business Directory. Therefore I have created a 'dofollow' outbound link to the destination business directory site with the anchor keyword "Business Directory" in my previous sentence. All done. Backlink created! Yeah, I know that was cheeky alright.
Building Backlinks
The process of obtaining backlinks is known as link building. It may not be as easy as The following are ways to approach link building;
Create relevant and valuable content on your website that others can reference. Creating excellent blog posts is an effective way to do this. Use storytelling to create engaging content.
Get listed on business listings/citations. Google values business listings so much that it is apart of the local search algorithm
Get listed on niche-targeted or/and geo-targeted directories.
Make niche relevant blog post comments. Non-spammy, helpful comments on a relevant blog post work.
Offer your RSS Feeds to aggregating websites for free.
Make press releases and announcements about your brand and lead readers back to your website. This is also a great way to generate brand awareness.
Affiliate programmes naturally link back to your products thereby creating highly relevant backlinks.
Social media links also count for SEO. Check to see if your brand's social media profiles are linked correctly to and from your website.
Quality vs. Quantity
Not all backlinks are created equally. Some backlinks are weightier and more desirable than others. So it is essential to focus on quality rather than quantity in your link-building adventure. You want links from high ranking, high traffic, authority websites with relevant content. You may want to do away with questionable and spammy sites. Backlinks from them can hurt the health of your site ranking.
Disavow Dangerous Links
No link is better than bad links. So if there is a link from a questionable site that you will like to get rid of, use the Disavow Tool within your Google Search Console.